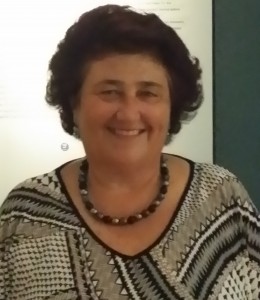 Director of the Ephorate of Underwater Antiquities Dr. Aggeliki Simossi has overall responsibility for the research program at Antikythera, as well as all other underwater archaeological research conducted in Hellenic waters. These duties prevent her from participating directly in the excavation of the shipwreck, but she will be in daily contact with us on Antikythera to monitor progress and encourage the field team.
Read also about the project partners (institutions) and the project sponsors.
The team: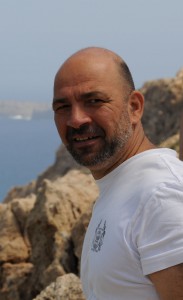 Co-Director of the field project Dr. Theotokis Theodoulou is a maritime archaeologist in the Ephorate of Underwater Antiquities of the Hellenic Ministry of Culture and Sports. His expertise extends across the spectrum of ancient marine activities: from ancient shipwrecks to harbor installations, and the history of sponge diving in Greece and the wider Mediterranean. Technologically inclined, he is certified to dive the Sentinel closed circuit rebreather, normoxic breathing gases, and the Exosuit. He has co-directed several projects using Autonomous Underwater Vehicles. A native of Cyprus, he lives in Heraklion, where he runs the Crete Department of the Ephorate of Underwater Antiquities.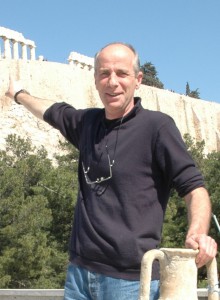 Co-Director of the field project Dr. Dimitris Kourkoumelis is a maritime archaeologist in the Ephorate of Underwater Antiquities. Expert in the study of ancient shipwrecks and maritime trade, he has published extensively on amphoras from several sites, including the Antikythera Shipwreck. He has been tasked by the Ministry with overseeing underwater archaeological research in several regions of Hellenic national waters, including Antikythera and Kythera. In addition to supervising work at Antikythera, he currently directs the excavation of the MENTOR shipwreck, which sank off Kythera while chartered by Lord Elgin to carry the Parthenon Marbles to England.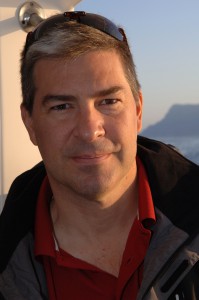 Co-Director of the field project Dr. Brendan Foley is a Research Specialist in the Deep Submergence Laboratory of WHOI's Department of Applied Ocean Physics and Engineering. With more than 20 years of experience in maritime archaeology, he has worked in partnership with the Ephorate of Underwater Antiquities annually since 2004. He holds advanced degrees in economic history, archaeology, and the history of technology, and specializes in the application of advanced technologies to archaeology. On previous archaeological projects, he has used AUVs, ROVs, the nuclear submarine NR-1, submersibles, and rebreathers; the 2014 project will be his first project diving the Exosuit. With Dr. Maria Hansson, Theotokis Theodoulou, and Dimitris Kourkoumelis, he has pioneered ancient DNA investigations of amphora contents.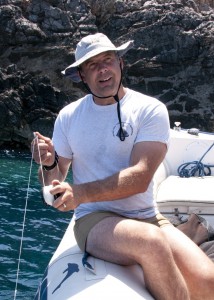 WHOI Diving Safety Officer Edward O'Brien has a background in commercial shipping and diving. After graduating from Massachusetts Maritime Academy, he sailed as an officer in merchant vessels and tugboats before transitioning to a career in maritime casualty response. His background in investigating modern shipwrecks has proven invaluable in studies of ancient wrecks. A certified commercial diver and Exosuit trainer, Ed  coordinates all in-water activities for the Antikythera project.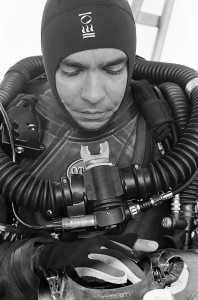 Technical diving instructor Alexandros Sotiriou comes from a storied diving family in Athens. Noted for leading expeditions to the wreck of Britannic (sister to Titanic), Alexandros is a specialist in solving complicated logistical and operational problems. As an instructor in mixed-gas and closed circuit rebreather diving, Alexandros has trained and dived with our team since 2012. He is trained to dive the Exosuit. He is an accomplished underwater videographer, capturing many of the most beautiful images on past projects.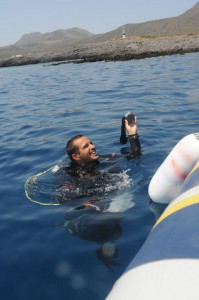 PhD candidate Alex Tourtas is the project's graduate student and jack-of-all-trades. Fresh from earning a masters degree in Maritime Archaeology from University of Southampton, Alex is completing his doctoral studies at Aristotle University in Thessaloniki. Beyond his technical diving certifications and skills in the water, Alex creates many of the archaeological illustrations and artifact renderings of objects recovered from the wreck sites.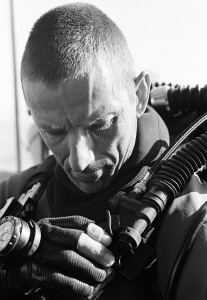 Technical diving instructor trainer Phillip Short is one of the world's most renowned extreme divers. His interest in diving grew from his fascination with cave exploration, and in 2013 he spent 45 days underground venturing into a massive Mexican cave complex. Phil certified most of the Antikythera team in the use of closed circuit rebreathers and diver propulsion vehicles, and serves as Diving Operations Manager on our field projects. He is certified to dive the Exosuit.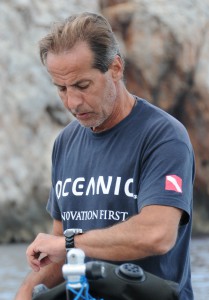 Chief diver of the Ephorate of Underwater Antiquities Manolis Tzefronis will serve as safety diver and Rigid Inflatable Boat captain during the project. A veteran of decades of underwater archaeology in Greece, Manolis has long been a fixture in Aegean diving and international projects. Notably, he selected shooting locations for the movie The Big Blue, and also appeared in several scenes.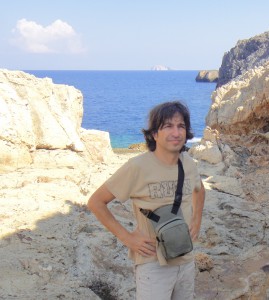 Historian of Science and Antikythera Mechanism expert Yanis Bitsakis is an executive producer of the research program. Yanis is a tireless behind-the-scenes dynamo, linking a world-wide network of Antikythera enthusiasts and specialists. His efforts catalyzed the Antikythera Shipwreck exhibition at the National Archaeological Museum, and subsequently have been vital to the development of the 2014 Antikythera survey and excavation. Yanis also serves as webmaster for this site.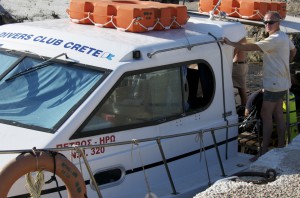 Dive Support Boat Captain Dimitris Drakos owns and operates Diver's Club Crete in Agia Pelagia. Our team conducted closed circuit rebreather training at that facility in 2011, and every year since then Dimitris Drakos has participated in our research at Antikythera and around Crete. His knowledge of diving and support vessel operations is essential to safety in the water and on deck.
The Autonomous Underwater Vehicle team:
Led by Dr. Oscar Pizarro, a team of engineers from the Australian Centre for Marine Robotics will conduct the pre-disturbance survey of the wreck site. Oscar has a long connection with WHOI: he earned his PhD in the MIT-WHOI Joint Program, and remains a Guest Investigator at the Institution. Oscar and his team have worked all over the world on several archaeological surveys and coral reef mapping projects: from the Great Barrier Reef in Australia, to the jungled shoreline of Panama, to the submerged Bronze Age village of Pavlopetri, Greece. Their technique involves precision mapping using stereo-pair cameras on the AUV, to deliver three-dimensional pixel-resolution site representations.